There is nothing worse than trying to get comfortable on a plane! Getting some Zzzz's is vital, especially if you're going to be on a red-eye or a very long flight. I always travel with a very basic neck pillow. But looks like they are getting a major make-over… Time to upgrade my pillow!
The sling keeps you tucked in so you're not getting cozy with 3C. Made in Hawaii, the makers claim it cradles you to sleep. It will be a minute before you can get your hands on one of these! The creator has launched a Kickstarter campaign to raise enough money to get the project off the ground.
For the cool kids… The hoodie gives you some much needed privacy when you're napping. No one needs to see your eyes half-open when they walk past you down the aisle. Comes in a variety of colors and it's less than $25 bucks! Best part, it's inflatable, making it super easy to stash away.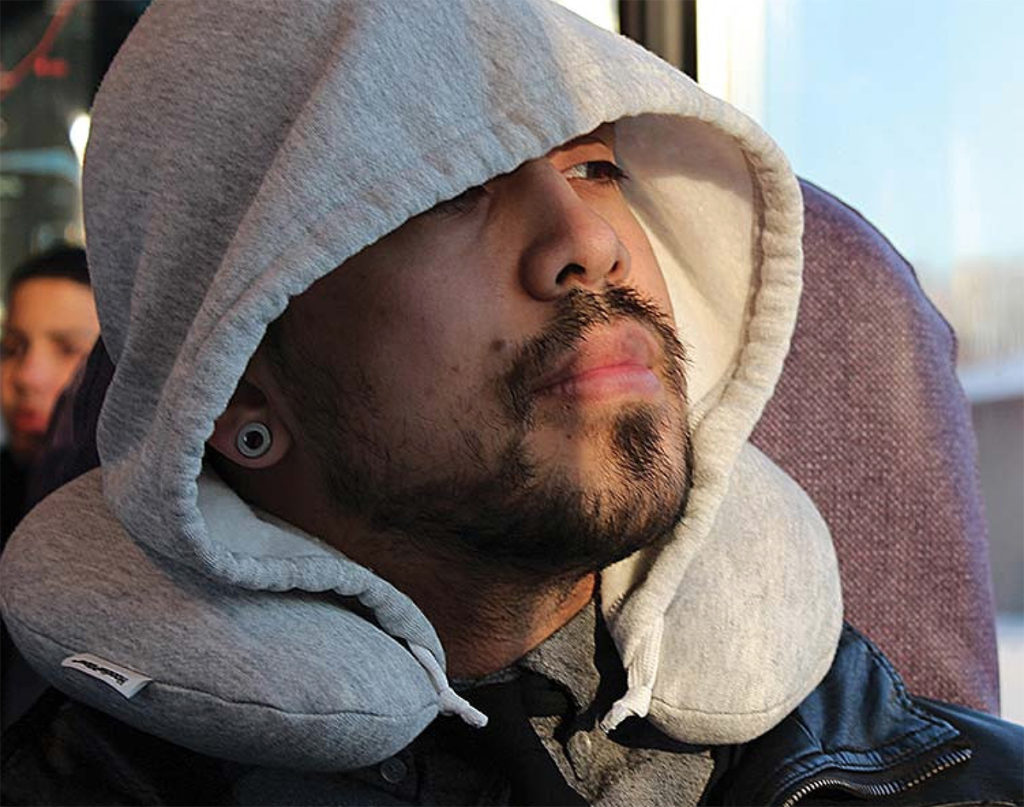 If you're ok getting a few laughs, try the OSTRICHPILLOW
It looks absolutely ridiculous, but also super comfortable.  The pillow provides full coverage and will cost you $100 bucks, but you also get a pillow that no matter where you are, you can lay your head down to rest.  And you also don't have to worry about getting germs all over your face.
If you're not up in first class, chances are you're going to have to use your shoulder as your head rest.  This pillow makes it easy for you to prop your head up against the inflatable pillow and nap.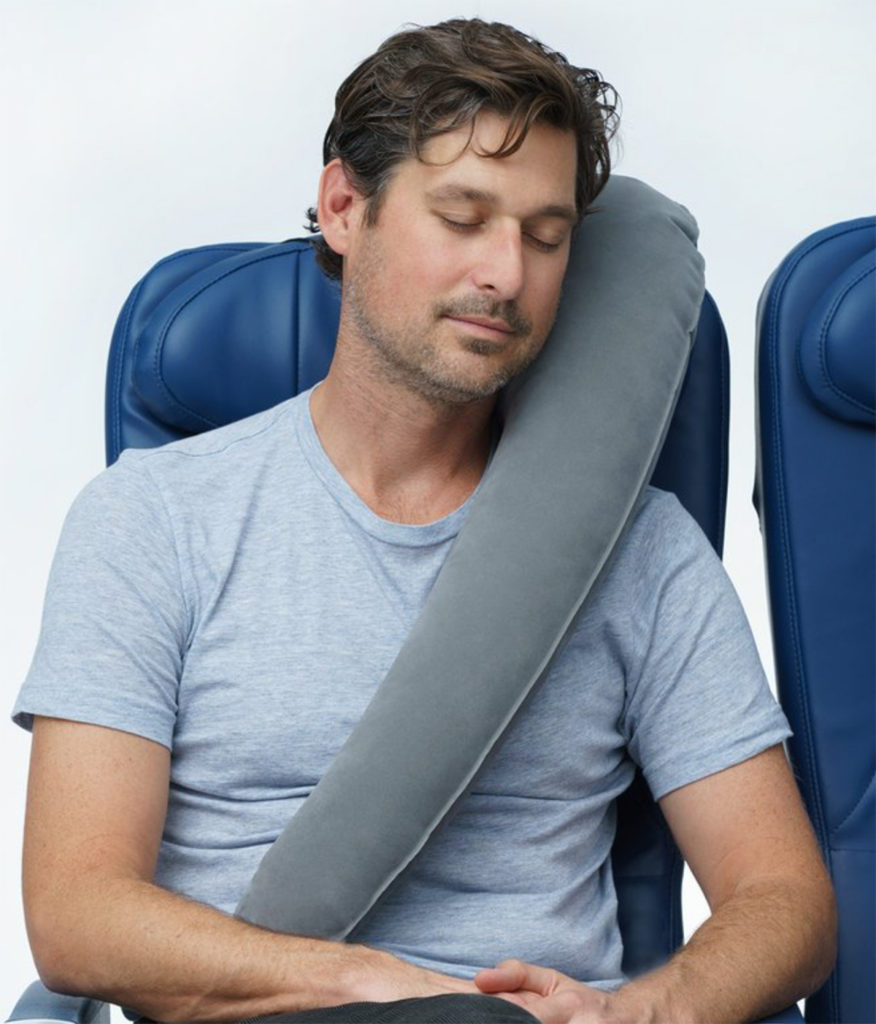 If you can't just stay comfy in one position, this is the one for you.  It'll be a while before you can get your hands on this one, it is still in the Kickstarter stage.  But once it hits, this will be a game changer!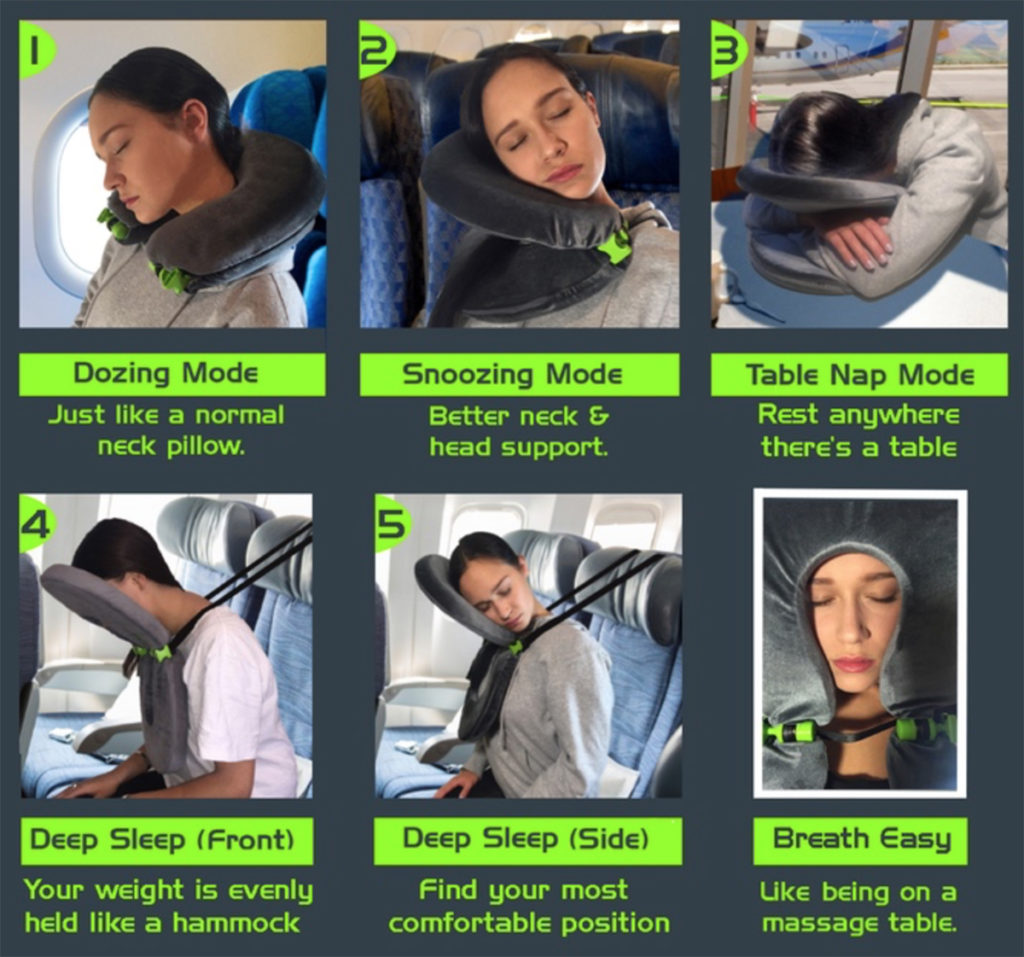 NYC's Instagram Sensation
If you're not familiar with Jeff Koons work, prepare to become acquainted. From his famous work of Michael Jackson and Bubbles to his colorful Balloon Dog series, Koons's work lives all over the world.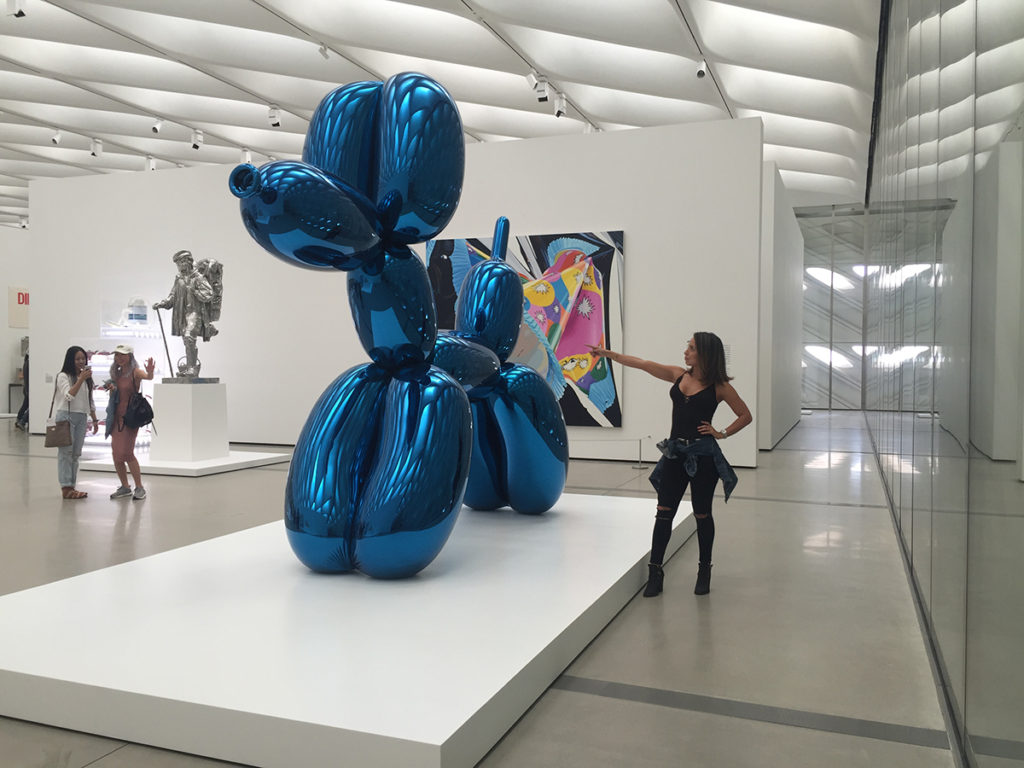 If you happen to be traveling to NYC, you can catch his newest addition, and this one's hard to miss.
Koons's Seated Ballerina Sculpture in NYC's Rockefeller Center is flooded with tourists wanting to catch a snap of the 45 feet tall inflated ballerina.
If you scroll through the geotag for Rockefeller Center or search the hashtag #seatedballerina on Instagram, you'll find hundreds of snaps from users capturing the one of a kind sculpture.
The meaning behind the piece is to bring awareness to National Missing Children's Month, drawing attention to organizations such as the International Centre for Missing and Exploited Children.
So if you happen to be sightseeing through Manhattan, make sure you head down to Rockefeller Center!
Gifts For The Traveling Mom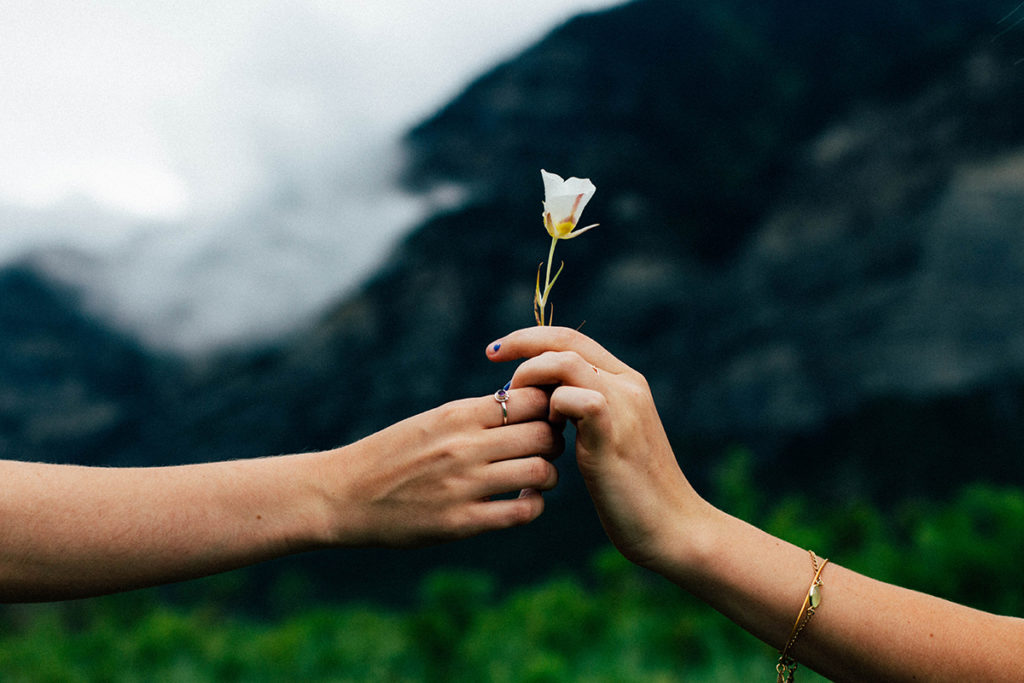 Mother's Day is May 14th! So you still have a few weeks to get the perfect gift for that special Mom in your life. And please no more flowers! Time to get creative. If you're mom is a jet-setter, check out these must-haves!
Oribe Travel Size Hair Products
Mama's got to have great hair too. Whether she needs a root touch-up, beachy waves or help getting the frizz under control, Oribe has the best products for any style you're trying to achieve. She can throw them in her suitcase, and ta-da! Hair for days…

Sunnies
It's all about the mirrored sunglasses and lots of color! You want mom to look as fresh as you do, so here are our pics for the perfect glasses that will keep her on trend.
Hats Off To Mom
Help mom protect her face against harmful UV rays. For the next beach vacay, make sure you get the perfect sun-blocker.
Not your Typical Beach Tote
Time to update that beach bag. All these bags make a statement. Whether your mom likes to keep her tote under the radar or turn heads with a colorful piece, there is a bag here for every taste.
These Shoes Are Made For Walking
Round out her look with some fresh kicks! If she's going to be sightseeing her way through Rome or wandering the mystical Machu Picchu, her shoes have to be perfect.
Keep Her Warm
No matter where in the world she jets off to, I can guarantee she'll need to stay warm on her flight there!  Keeping warm and comfy is important when you're flying across the world, these jackets will do the job and keep her looking cute.
Do you have $80 million for a luxurious 1920's Art Deco inspired private jet? If the answer is no, keep scrolling, it doesn't hurt to window shop. The opulent aircraft manufactured by Embraer Executive Jets looks like something straight out of the pages of The Great Gatsby. Named after NYC's sophisticated city, The Manhattan draws inspiration from the Big Apple's iconic Art Deco designed skyscrapers, The Empire State Building and The Chrysler Building.
As you make your way through the planes five luxurious cabins, you'll notice mahogany wood panels, brass and gold trim, rich jewel hues, and beautiful artwork reminiscent of iconic art deco murals.
The one feature you can't overlook?  The panoramic city loft window inspired by Jean-Michel Frank designs. Whether you're flying high above Manhattan or gliding through the Caribbean, this plane offers you the richest views.