You never know what you're going to find in New York City.  The Concrete Jungle has been going through a renaissance and each borough comes with its own bit of style.  One of my favorite ones is found tucked away in East Harlem, better known as the Spanish Harlem.  It's hard not to get distracted by all the amazing fried foods being cooked up in this part of town, but if you grew up watching your parents boogie to the sounds of Celia Cruz and Tito Puente, this mural will hit close to home.
Tito Puente and his iconic hit, "Oye Como Va", has its very own tribute on the corner of 3rd and 110th street.  Fun Fact: 110th Street is also known as Tito Puente Way.  You can't miss it, he's right between La Huerta Mexicana and El Chevere Bakery!  El Rey De Los Timbales found his rhythm on the streets of Spanish Harlem which is why the neighborhood has paid homage to the hit-maker by keeping his presence alive.
As you walk by and read the famous lyrics on the wall, I guarantee it'll add an extra step to your walk.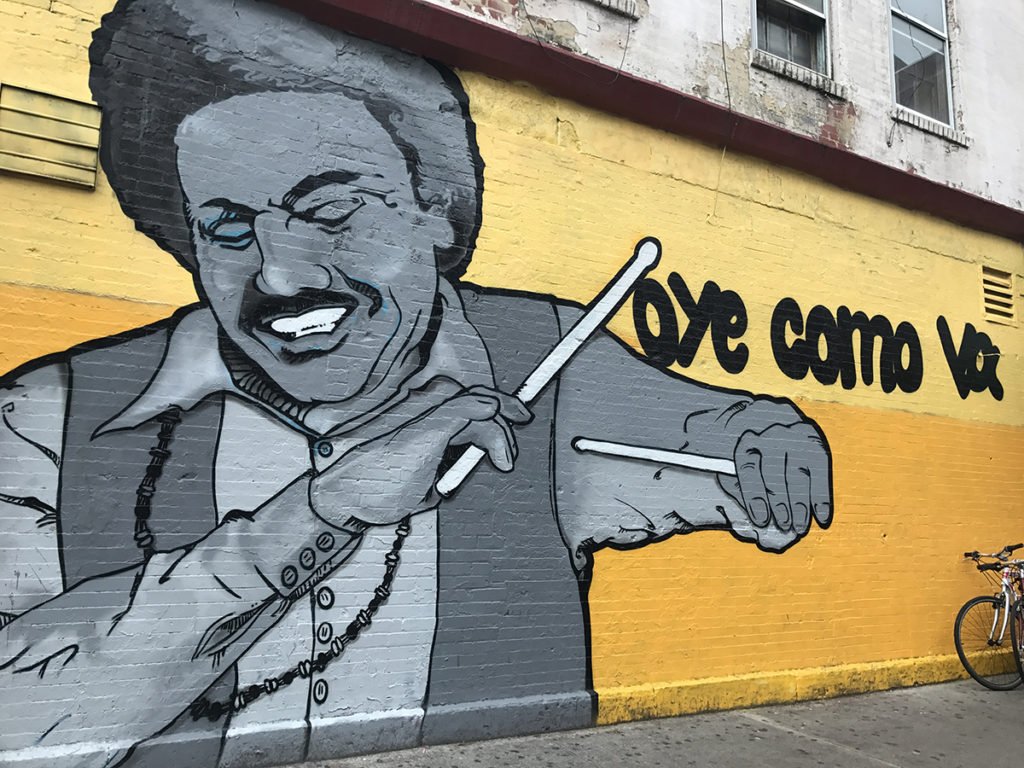 Where to find it
 2000 3rd Ave, New York, NY 10029
A lover of all things beautiful and inspiring, Paula is on a journey to experience cultures, places and capture moments that will "MOVE ME."  Her earliest memory was getting on a plane from Guayaquil, Ecuador to Los Angeles and being mesmerized by floating in the sky. From getting on planes to road trippin' in RV's, the thrill of exploring, never gets old.  With a fresh perspective on travel, Paula aims to inspire others like her to see the world.