Not Your Traditional Museum
Lincoln Heights is probably not on your list of places to visit during your time in Los Angeles, but thanks to the 14th Factory, you might just have to become acquainted with the East LA area. 14th Factory, LA's new pop-up art space, is an enormous building across from an abandoned city jail.
The experience begins as you walk through a pitch black hallway and into a bright white room, a replica of the bedroom from the final scene of Stanley Kubrick's classic film 2001: A Space Odyssey.
The Barmecide Feast, by Simon Birch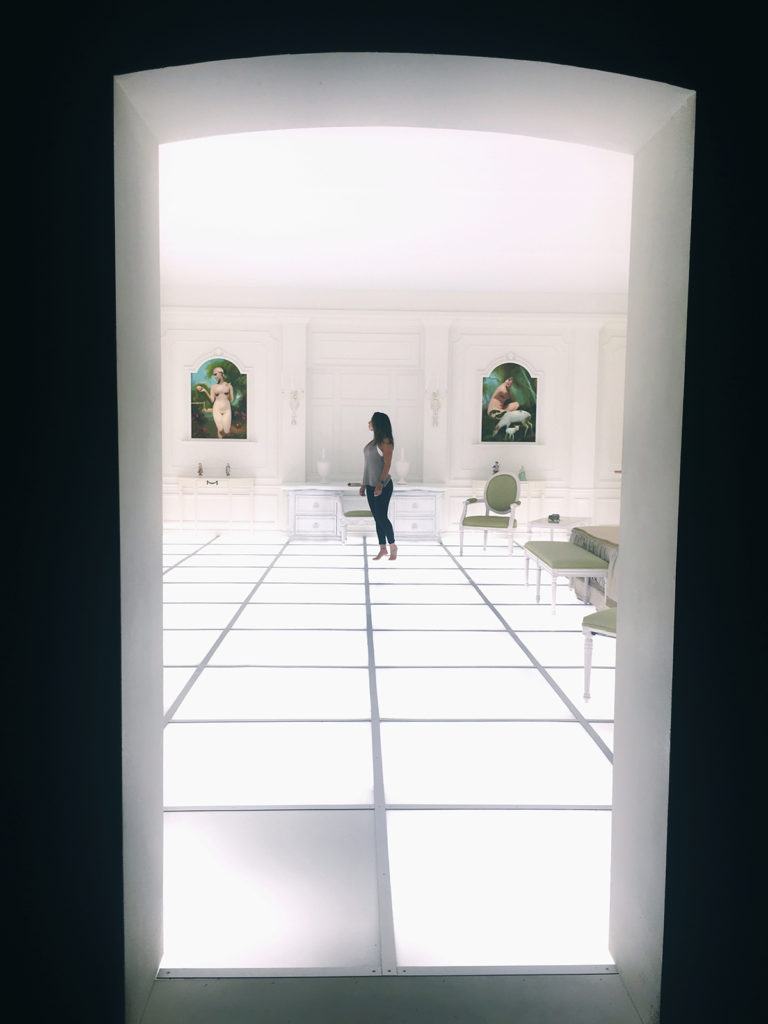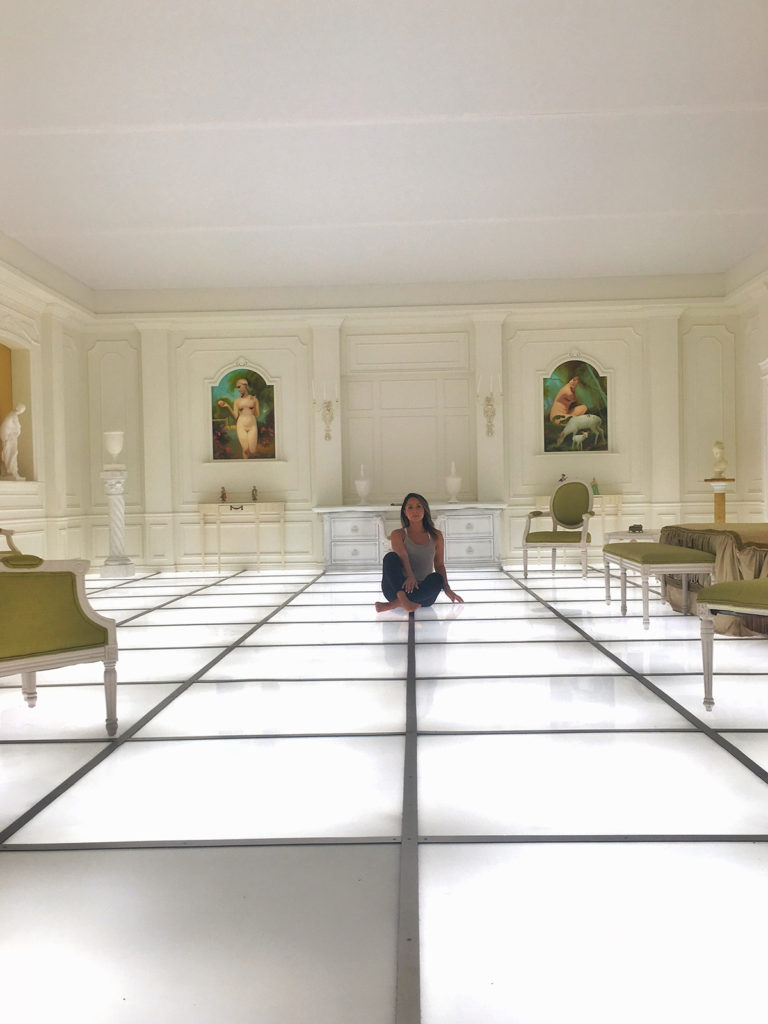 From there, you make your way into the center of the factory which has a man-made lawn with swings hanging form the ceiling.  All around the open space, are different works of art, paintings and photography.
This opens up to the Instagram famous picture spot, "The Crusher" by Simon Birch. The piece composed of 300 hanging pitchforks allows visitors to put themselves at the mercy of the dangling farm tool.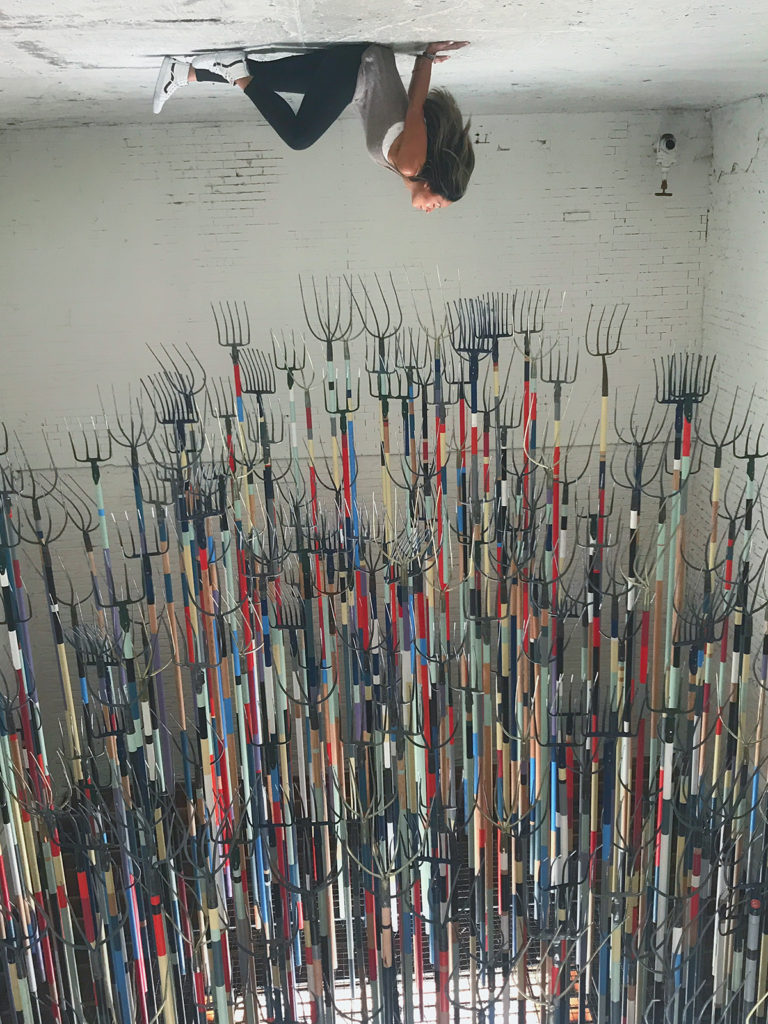 You can get as creative as you want!
The other rooms use giant screens to show images of Hong-Kong apartment buildings, a Ferrari crashing at high speeds and a group of men involved in a brawl.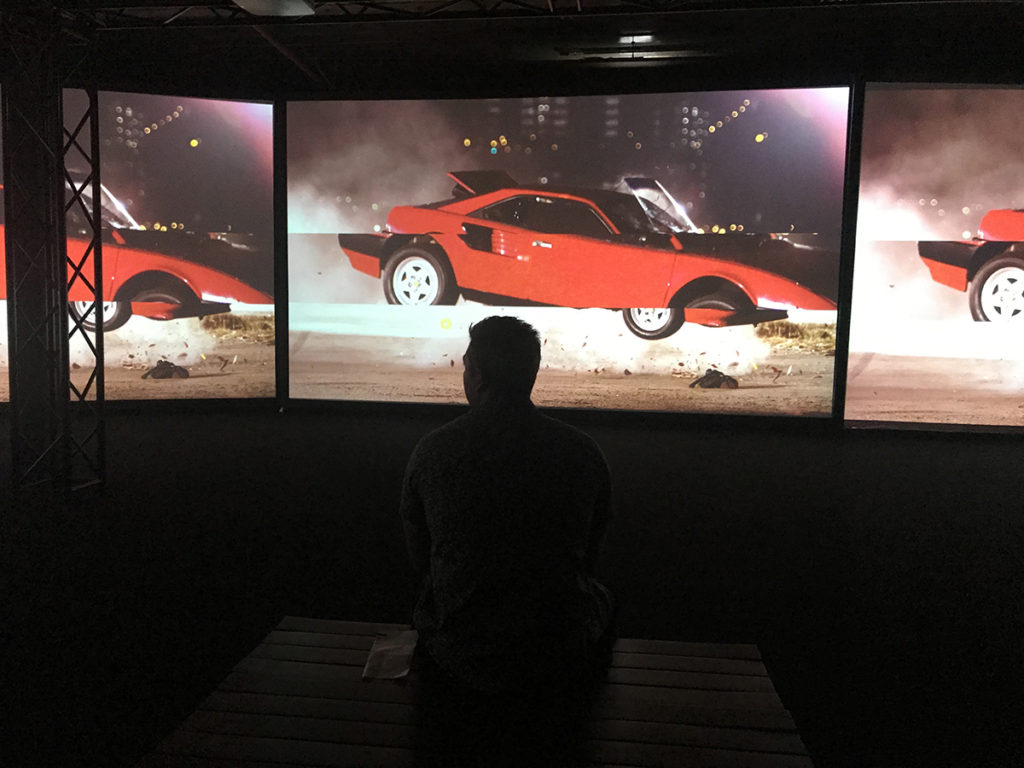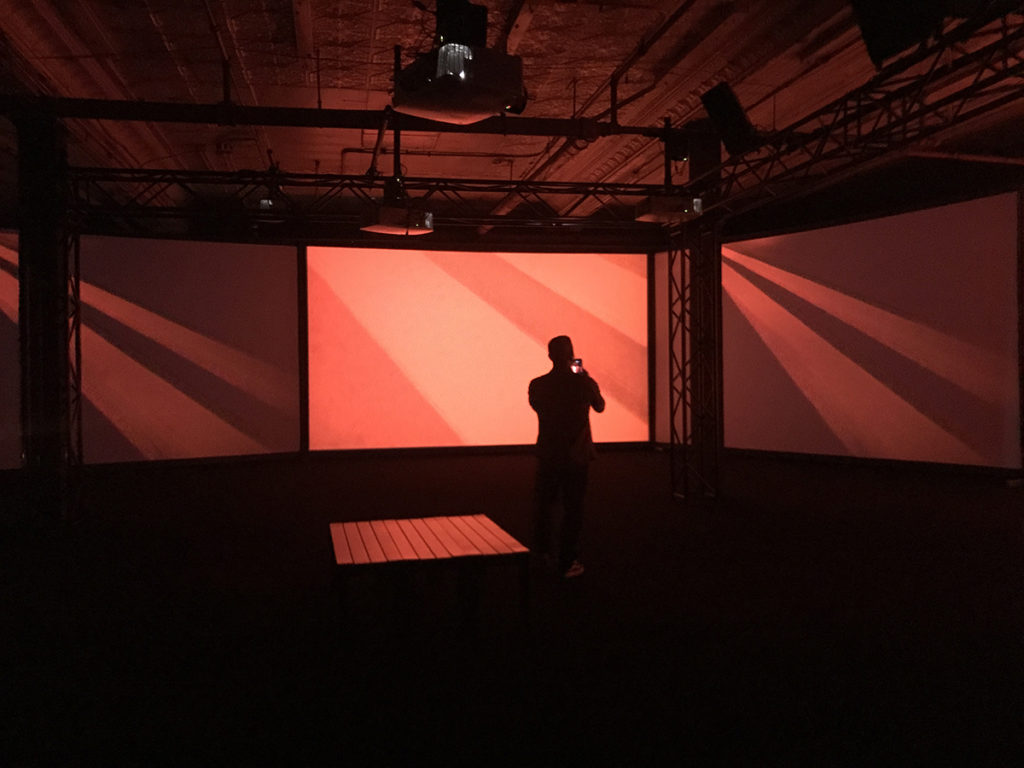 All the installations allow the visitors to completely immerse themselves in the pieces. Tickets are cheaper online ($18) so make sure you plan ahead. If you want to get a chance to go through this unique experience, they are scheduled to shut down at the end of June.
A View That's Tailor-Made For Two
Yes, I stole that line from La La Land!  If you've seen the movie, you've caught glimpses of some of LA's most iconic spots.  Some of the best views, like the one they shot at Griffith Park are huge tourist draws.  But if you want to catch a view that is just as majestic as the one in the movie you have to make your way down Pacific Coast Highway and up to  Parker Mesa Overlook.  And if it's your first time out in LA or if you're a local that has never ventured this way, it's time you see LA from up here.
Getting Here
There are a few ways to get up here.  These are my two favorite ways to do it.
LONG WAY:  If you have about 4 hours to spare, start from the Los Liones hike entrance. Hike is moderate, lightly shaded and increases in intensity as you go up.  From Pacific Coast Highway, turn east onto Sunset Blvd and then make a left onto Los Liones Drive.
Address: 580 Los Liones Drive, Pacific Palisades, CA 90272

Parking:  The prettier the day, the harder it will be to find parking.  You can park along the street or try  parking in one of the lots they have available as you head up the street.
PS: Since it's a long hike, use the restrooms that are located here or you'll end up having to find a nice little bush to leave your mark on.
The trailhead is clearly marked and as you enter you will see a sign, Los Liones.  This trail is a little over 7 miles total.
SHORT WAY:  I prefer this route!  You still get the same awesome views, but you'll get to brunch about an hour sooner, and still get in a good 5 miles of workout.  No shade when you hike up this way, so you can also work on your tan.
Pop this address in your navi: 899 Paseo Miramar, Pacific Palisades, CA 90272

The entrance to this route is just one street after Los Liones Drive.  It's a small little road, so be alert.  The windy road takes you all the way up to the end of East Topanga Fire Road.
Parking:  Here's the catch, finding a spot here is just as hard as getting a prime parking spot on Hollywood Blvd. on a Saturday night.  If you arrive early enough, you will luck out.  But if the forecast is sunny with a high of 78 and it's after 10AM, bring your patience.  Or you can drive through one of the residential streets where there is plenty of parking, but you'll have to walk up several blocks to the entrance.  Still beats having to do the extra 2 miles when you start off Los Liones.
Whichever way you decide to go, pack your water, a snack and some SPF.  There is no fee to enter the park.  I've taken some incredible pictures up here, so make sure you bring your camera!  And watching the sunset from here, is spectacular.
It is such a nice little adventure where you can feel far away from all the LA madness, but close enough to want to head down to the Santa Monica pier and ride the ferris wheel you were eye-balling from the top.
Oahu: All The Way Up, The Best Way To See Hawaii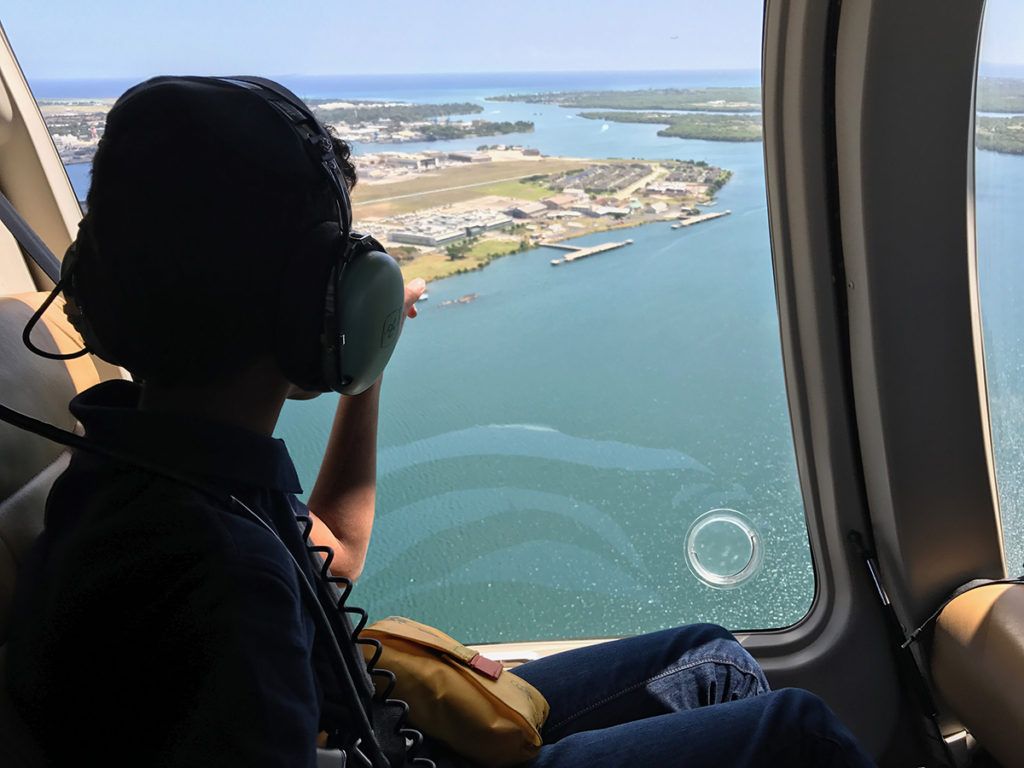 If you're looking for a unique way to experience Hawaii, we have a great suggestion. Kevin Frazier and his family were in Oahu and wanted to see as much of the Island as possible. It may be a small island, but Oahu is rich in culture, landmarks and attractions.
Our friends at the Four Seasons Oahu at Ko Olina suggested a helicopter excursion and connected Kevin with Paradise Helicopters just down the road from the resort. I know, It sounds expensive and a little scary, but trust me, you quickly get over both issues. A lap around the island is about 90 minutes to two hours and also involves a little break, mid way for a picnic, that is called the EPIC LANDING. The sites you see, are nothing short of spectacular! From Waikiki Beach, to Pearl Harbor, Diamond Head, Huname Bay, and the entire North Shore, Oahu is very cool from 1000 ft in the air.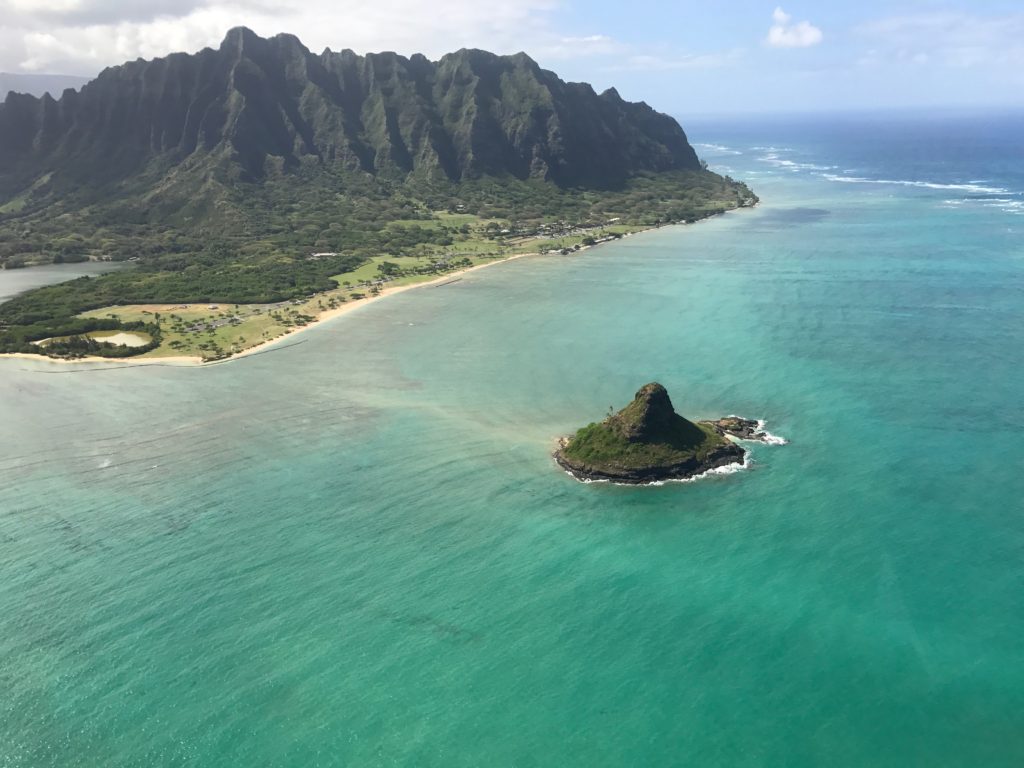 Back to the EPIC LANDING for a moment, Only Paradise Helicopters has clearance to land high above the Ka'a'awa Valley. It is one of Hollywoods most famous movie backdrops, you know it from films like Jurassic Park and Kong:Skull Island. Mooch, the Frazier's Pilot, who used to fly Marine One for President Clinton, landed the helicopter on a small patch of grass more than 1000 ft above sea level. The views are nothing short of breathtaking and after you land, there is a short picnic with Champagne, snacks and refreshments.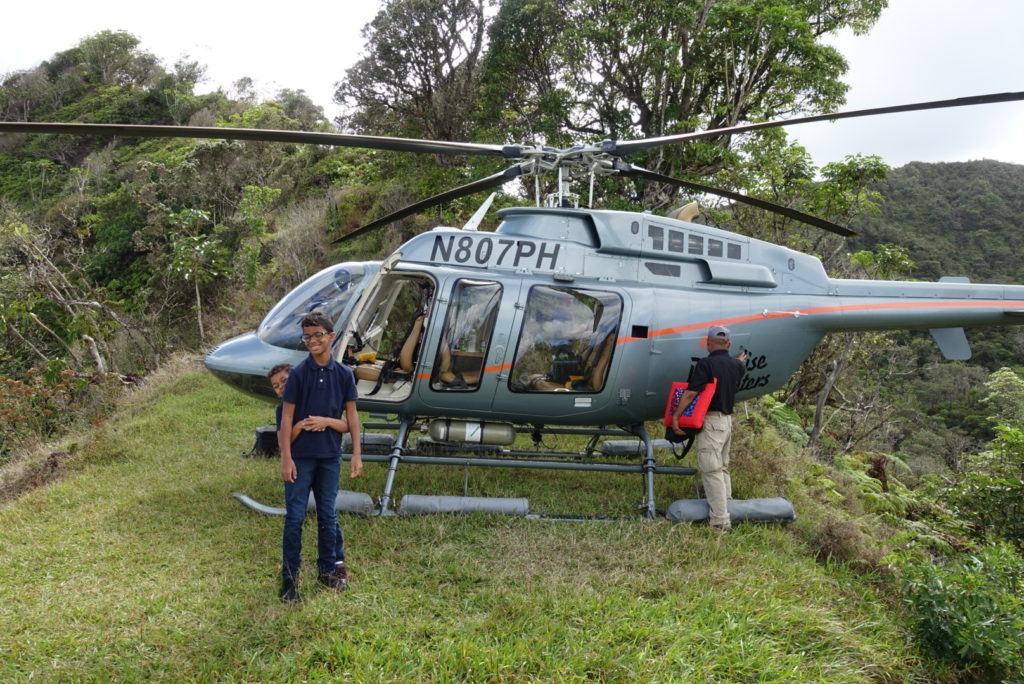 Kevin and crew did the Ko Olina:Oahu Circle Island Experience which costs $419 per person. It is one of several trips that you can book with the company. Don't let the price mess with your mind, it's vacation, splurge!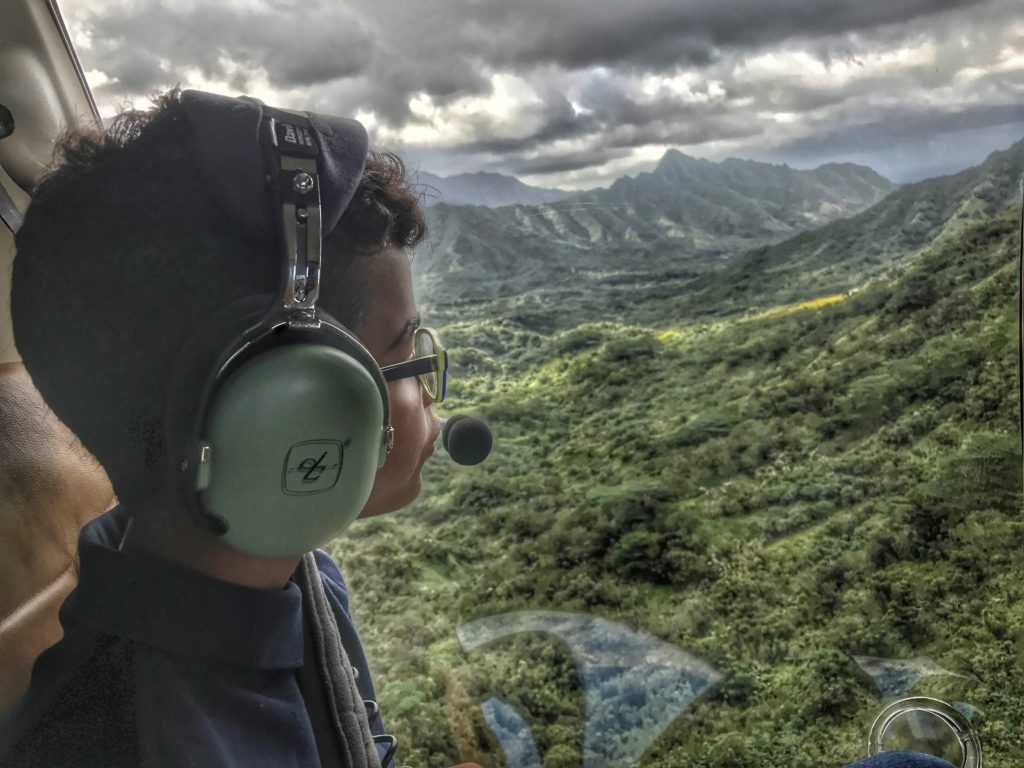 Check out some of Kevin's 360 aerial shots from his ride!  And for more 360 views, go to Travel Coterie's gallery
Checkout the 360 view of Pearl Harbor and the USS Missouri and also the USS Arizona Memorial above. Below a Tiny Planet version of the same shot from above.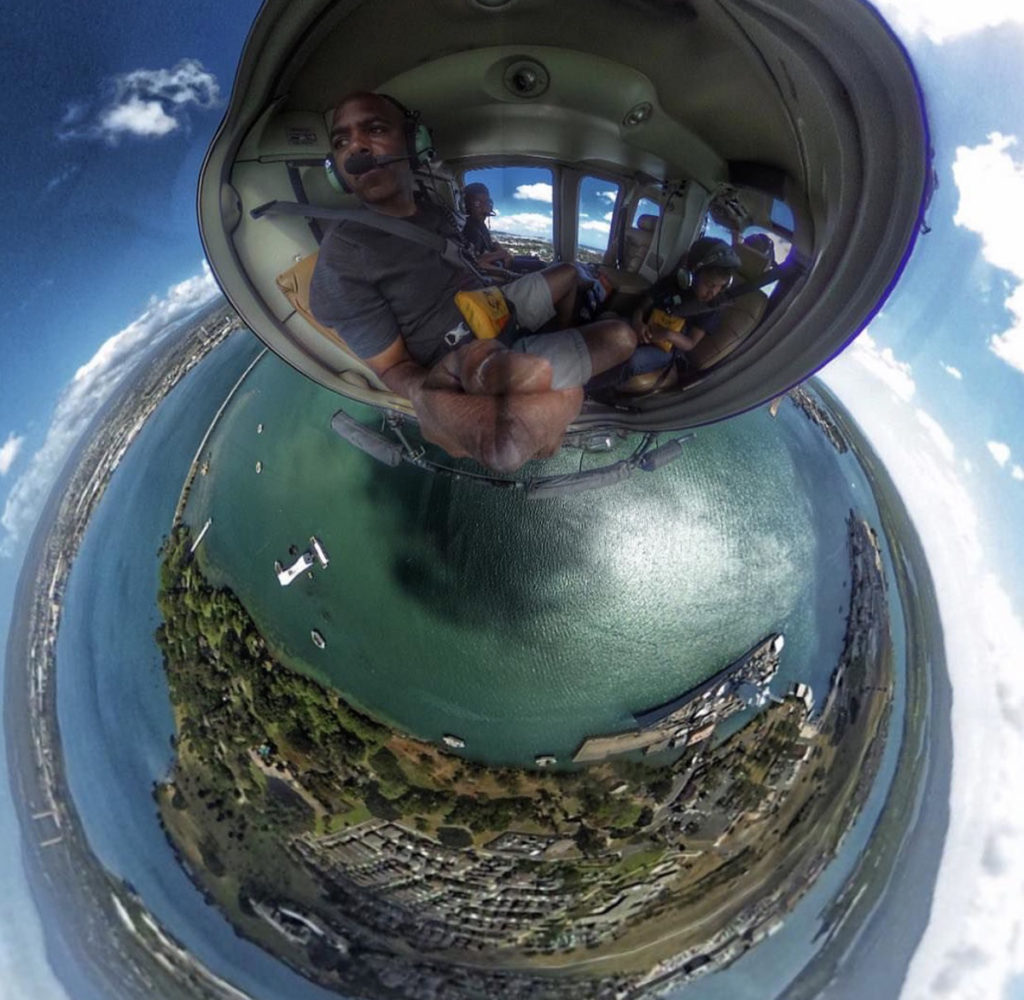 You never know what you're going to find in New York City.  The Concrete Jungle has been going through a renaissance and each borough comes with its own bit of style.  One of my favorite ones is found tucked away in East Harlem, better known as the Spanish Harlem.  It's hard not to get distracted by all the amazing fried foods being cooked up in this part of town, but if you grew up watching your parents boogie to the sounds of Celia Cruz and Tito Puente, this mural will hit close to home.
Tito Puente and his iconic hit, "Oye Como Va", has its very own tribute on the corner of 3rd and 110th street.  Fun Fact: 110th Street is also known as Tito Puente Way.  You can't miss it, he's right between La Huerta Mexicana and El Chevere Bakery!  El Rey De Los Timbales found his rhythm on the streets of Spanish Harlem which is why the neighborhood has paid homage to the hit-maker by keeping his presence alive.
As you walk by and read the famous lyrics on the wall, I guarantee it'll add an extra step to your walk.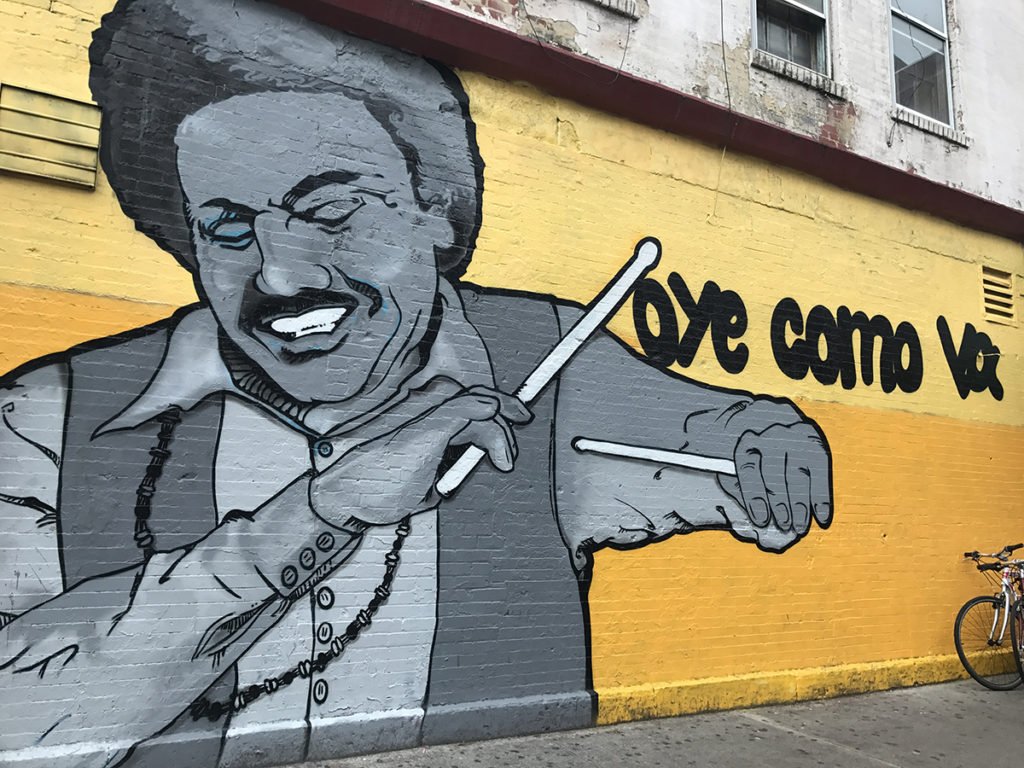 Where to find it
 2000 3rd Ave, New York, NY 10029