There's nothing worse than getting off a 12-hour flight and being met with the flashing lights of paparazzi.  Celebrities can't get through LAX without having their famous mugs captured and splattered all over the tabloids. You want some privacy before your getaway with your new starlet you met on set? Well if you haven't booked that private jet and you have to roll through LAX like the rest of us, it's about to become news worldwide…
Celebs everywhere are rejoicing with the new discreet terminal at LAX called The Private Suite.
With a yearly membership of $7500, guests can have access to a private check-in, security screening, and customs process. They'll be driven to or collected from their airplane in a private BMW and have all their baggage taken care of while they relax in one of the luxury suites.
According to the site, "It typically takes 2200 footsteps from car seat to plane seat. For members of The Private Suite, it's 70 footsteps. And they are all peaceful footsteps." AKA no paparazzi.
Members get a team of 8 people assigned to each member of the Suite. Where any request from "I'm hungry" to "OMG, I forgot my new Louboutins" to "Ugh, traveling is so stressful, I really need a massage" is met.
The $7500 membership fee gets you these services at a reduced price.  If you're not a member, you can still receive the same access for a higher fee.  You can see all the perks here and even submit a request for a free-trial service!
Forget About The "LBD".. It's All About The Little Black Swimsuit
Times have changed and the one-piece is sexier than ever.  Orange Is The New Black's, Jackie Cruz was spotted on South Beach in a statement bombshell swimsuit.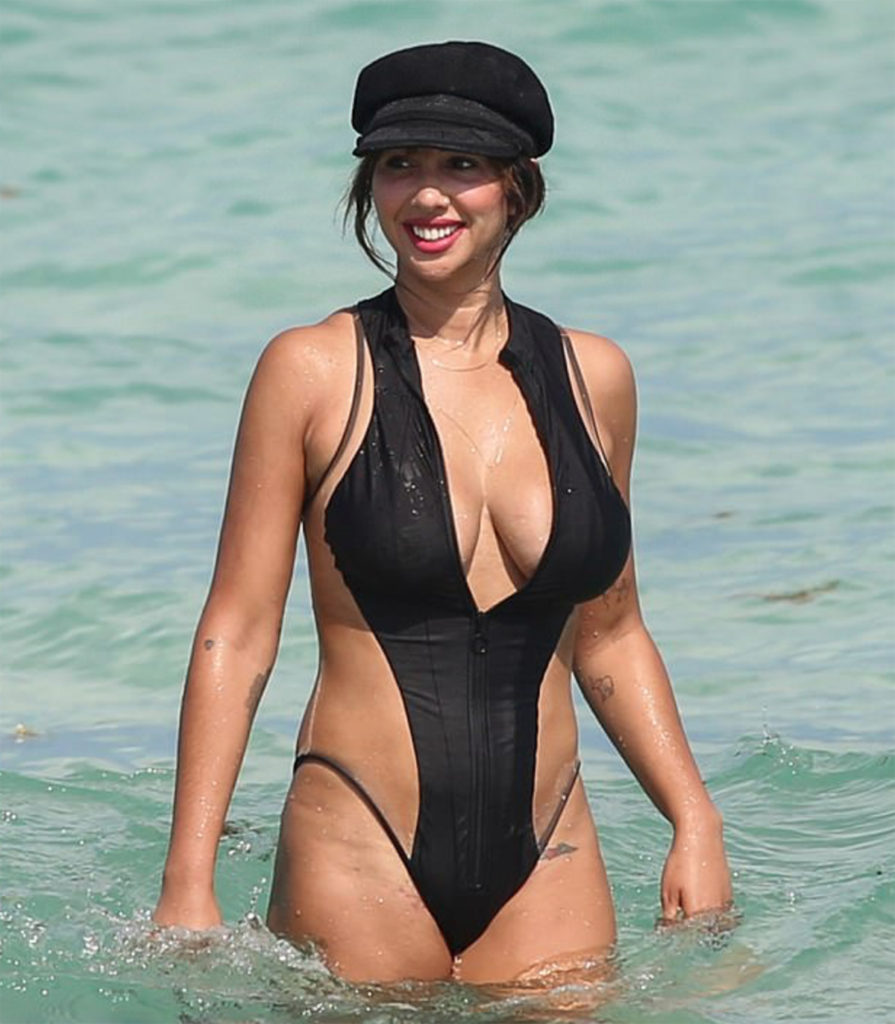 Cruz is seen wearing Agent Provocateur's Marlene swimsuit, which  is a throwback to the 80's surfer-girl style.  Although very provocative, it gives you coverage in all the right places.  If you've been saving up your cash for your summer swimsuit lineup, this one will cost you $335. Pricey, but will make you stand out from the beach crowd.
If you want to turn heads like Jackie, check out Agent Provocateur's sexy collection of one-pieces.
Champagne Papi Flexin' In Paradise
Drake has been "peace seeking" in the warm waters of the Dominican Republic. It only took a minute to figure out that the "More Life" artist is staying at the same humble abode (jk, by no means is this place humble) as his ex-boo, Jennifer Lopez.
Over Easter weekend J.Lo and her new catch, former Yankee Alex Rodriguez, stayed in the same luxurious beachfront villa at Casa De Campo. The villas which have 5-10 bedrooms, and come with your own chef, maid and butler service, go for about five grand per night. The stunning resort sits on 7,000 acres and offers golfing, spa treatments and many other popular excursions found on the island.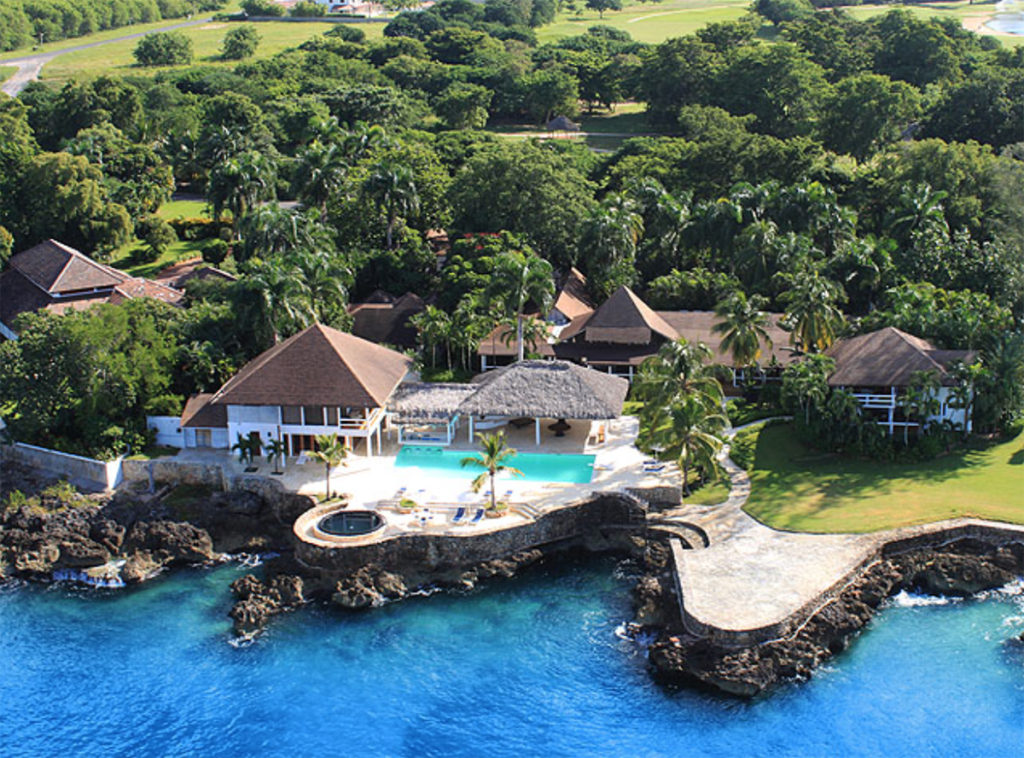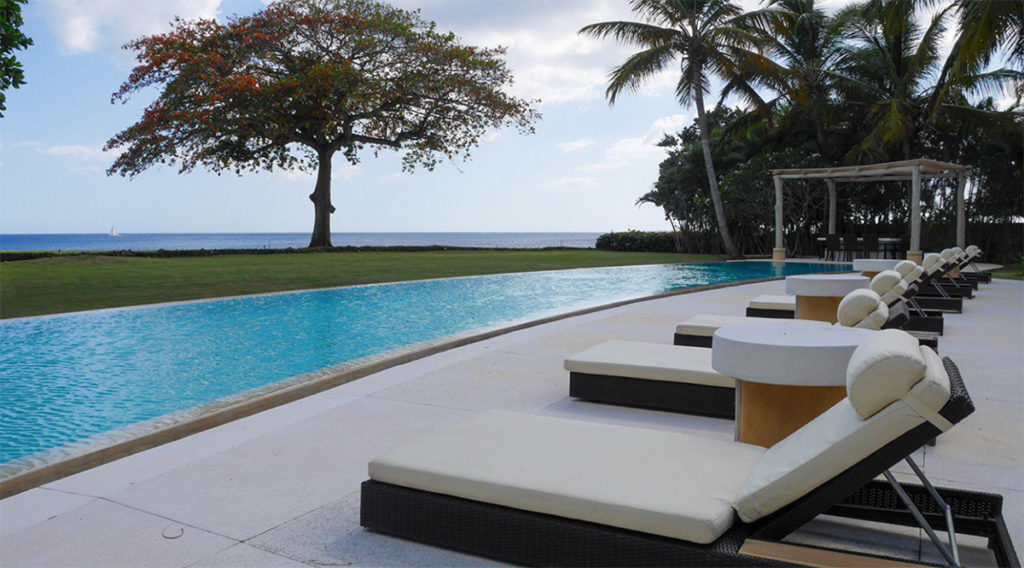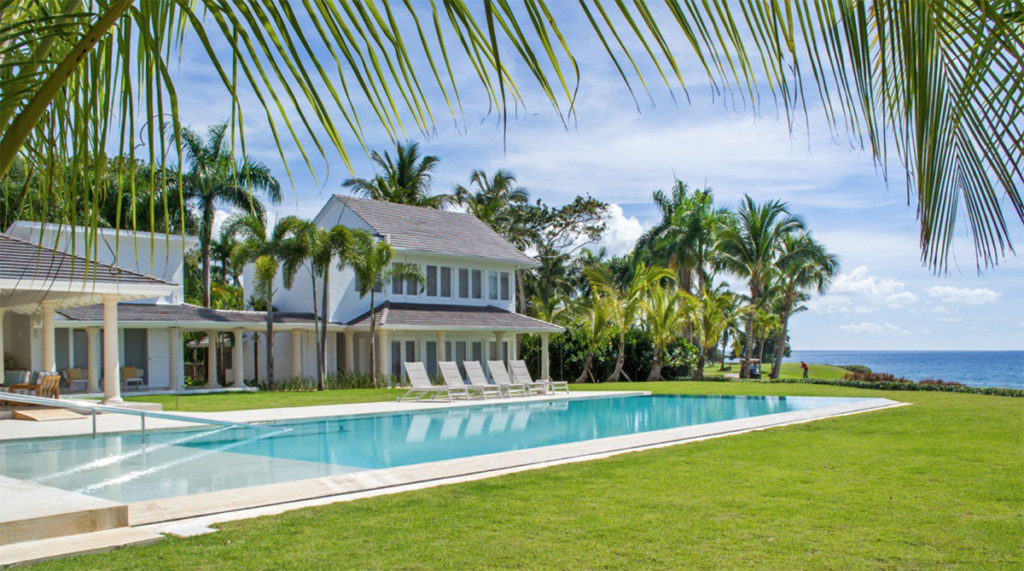 The resort is well-known for its Altos de Chavon, a 16th century Mediterranean village replica. J.Lo posted this picture of herself stepping back in time on the steps of the cultural center.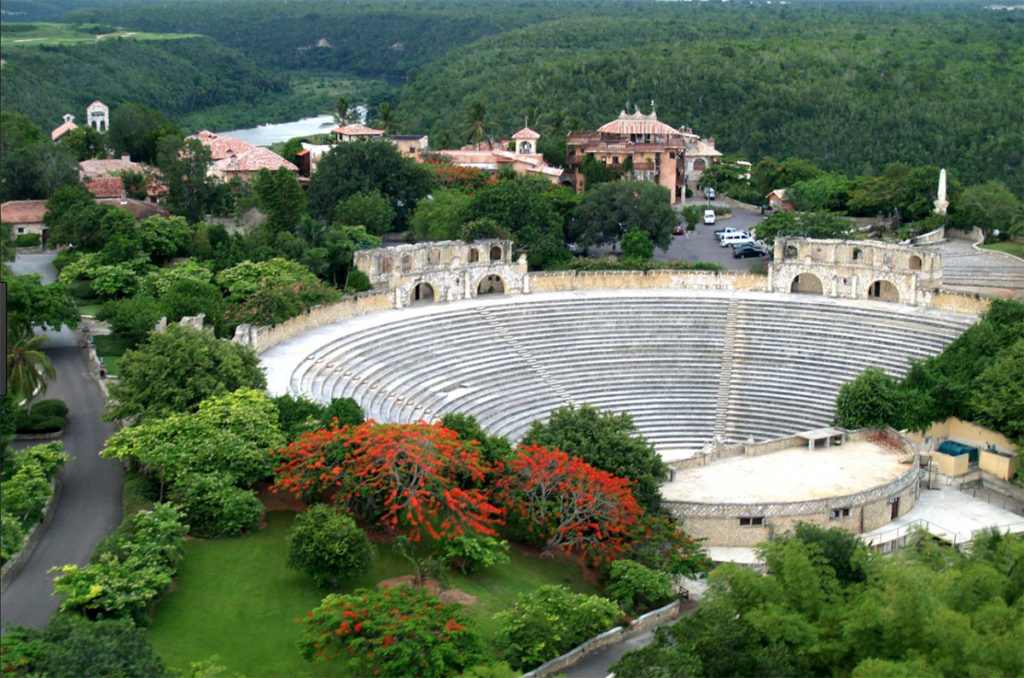 Ana Carballosa, the photog on the trip with J.Lo & ARod posted this serene video of the amazing landscape found on the resort.
I don't blame Drake for following in the footsteps of his famous ex. Here is Drake giving all his fans "More Life" during his time in the caribbean. Does it make you want to head down???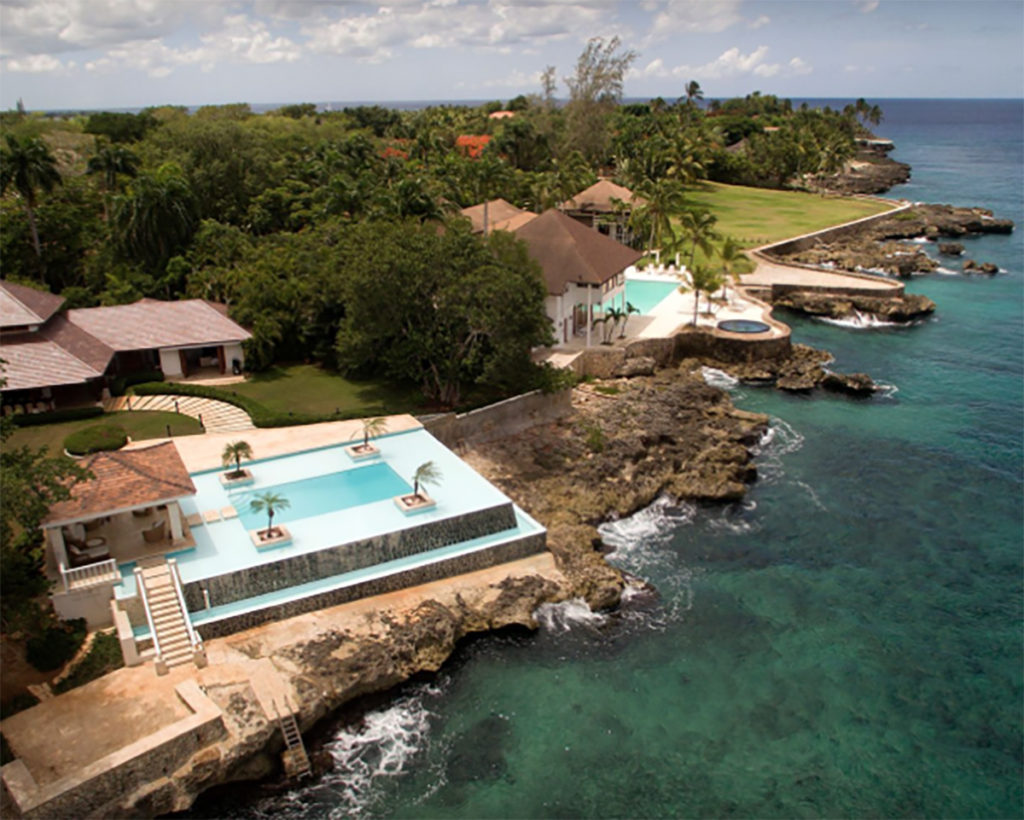 Demi Lovato Made Bora Bora Her Bikini Runway
Demi Lovato just turned up the heat during her recent trip to Bora Bora. With all her upcoming projects, the singer/actress took some much needed time to relax with her best friends. And she did it in the seasons hottest one-piece.
Demi's deep V-cut out bathing suit might seem a little plain at first, but if you take a closer look, the Mikoh Swimwear suit has tasselled halterneck ties and crochet back to make it pop. Plus the stretch fabric keeps your body sculpted and sexy.
The Petrol color Mikoh suit is a little pricey… It'll cost you about $300 bucks to steal Demi's style. If you're ballin' on a budget, check out these looks.
Who said a one-piece has to be boring!?