If You're A Fitness Junkie, Here's Where You Got To Stay
It's all about the perks! Especially when you're on the road, you want access to the things that are most important to you. And if fitness is top on your list of priorities, then you have to check out what Westin Hotels are adding to their guest rooms and fitness studios.
Westin and Peloton are partnering together to add Peloton bikes to a number of guest rooms and hotel fitness studios. If you're not familiar with Peloton, it's the on-demand world-class indoor cycling studio, that you can enjoy from the comfort of your own home and on your own time.
For those of you who travel consistently for work, you know how hard it can be to have the energy and time to walk down to the hotel gym and get your sweat on. This is a total game changer. It can't get any easier than having your personal spin bike a few feet away from you when you get out of bed.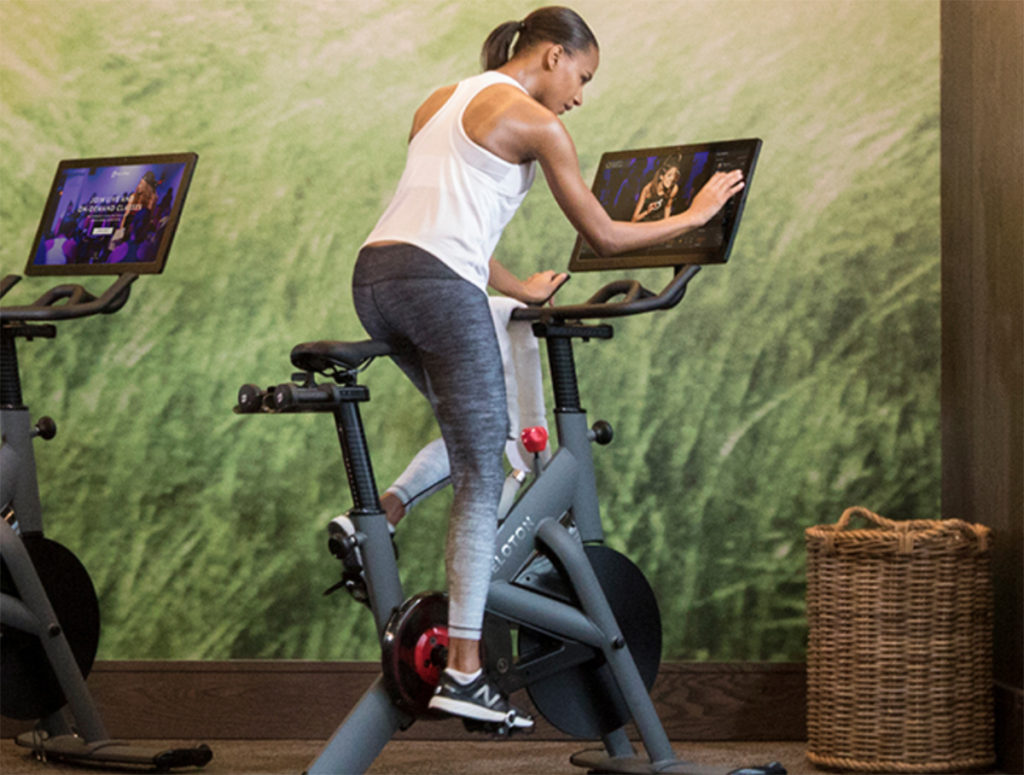 The Peloton bikes are available at U.S. properties only, including cities like Chicago, Dallas, Kansas City, Los Angeles, Tampa, Richmond, and Houston.
Get Off Hollywood Boulevard And Head To The Hills
As a Los Angeles local there are places in this city that I make sure to avoid.  Don't get me wrong, places like the Hollywood Walk of Fame, Santa Monica Pier and Venice Boardwalk are what makes the City of Angels such a tourist magnet.  These places are gems, but sometimes it's better to see a destination through the eyes of a local.  Which is why I always point people to Runyon Canyon.  You're probably asking, WHY would I go workout on my vacation!?  But hey! If you're heading to LA, you might as well jump on the bandwagon with your green juice, Lululemon gear and get your hike on.

Just a few blocks away from Hollywood Boulevard is LA's favorite spot to break a sweat, meet up with friends for a hike and of course, THE spot to capture epic pictures of Los Angeles.  You get an up close view of the iconic Hollywood Sign, Griffith Observatory, the DTLA Skyline and on a clear day, you can see all the way out to the ocean.  If you're lucky enough, you will be able to witness one of LA's most beautiful cotton candy sunsets.  It beats being on crowded Hollywood Boulevard with the guy who is following you around asking you to buy his mixtape.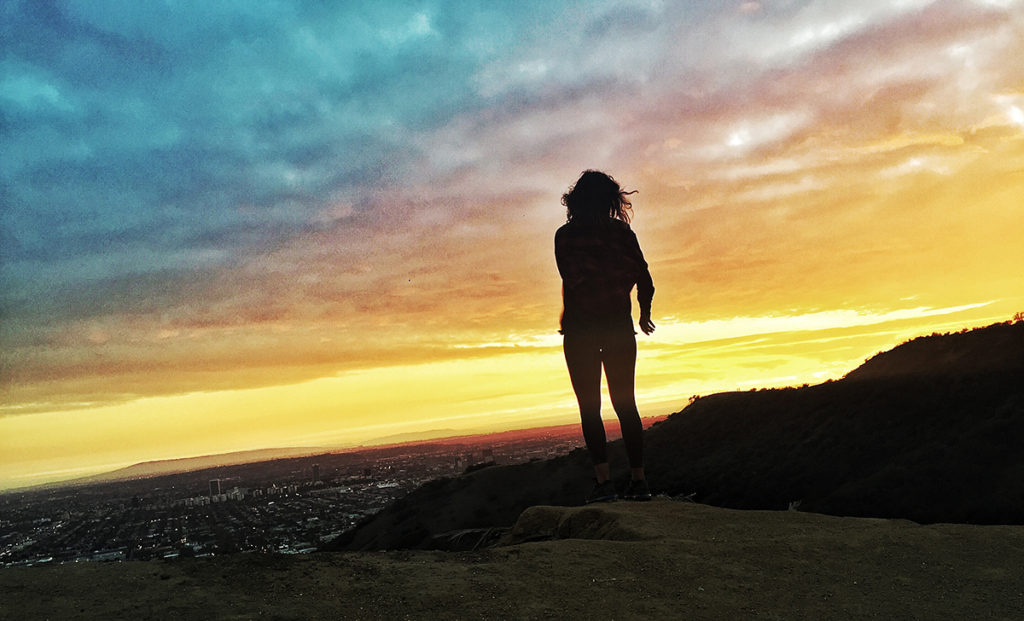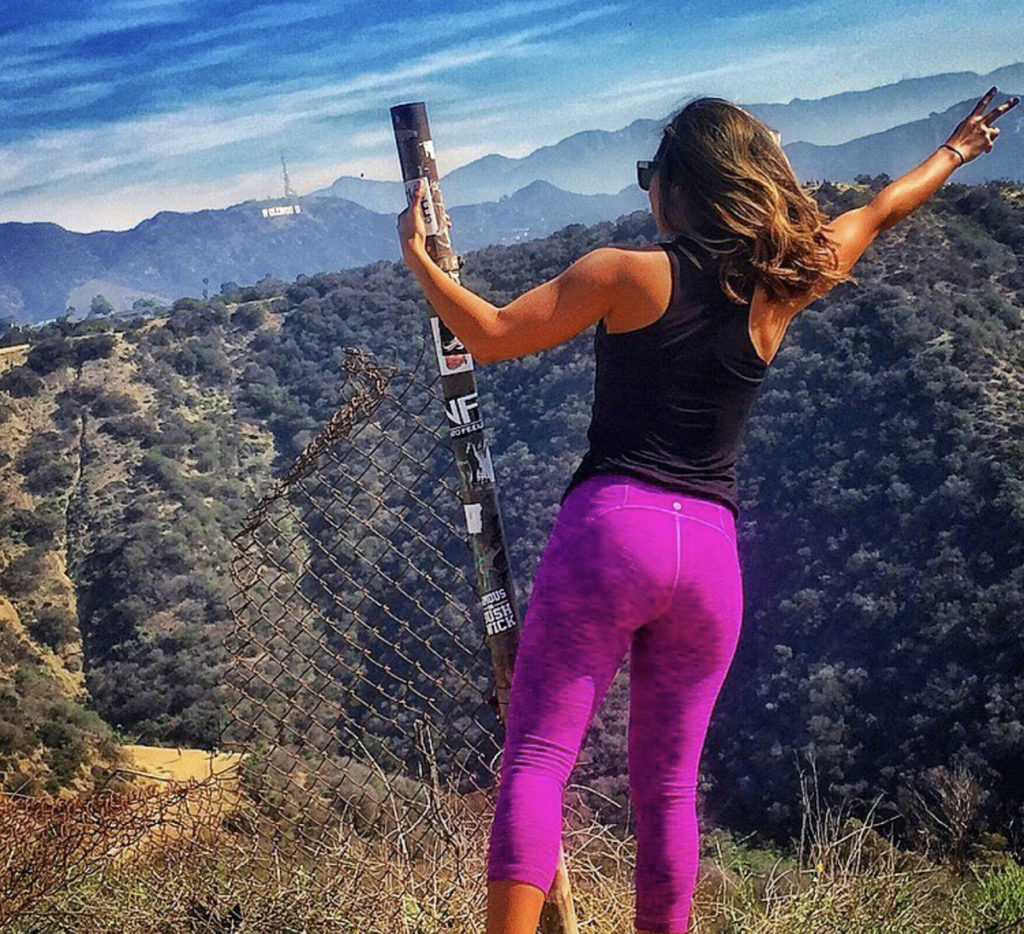 Not only is Runyon a great place to workout, but the chances of you spotting one of your favorite celebs is highly likely.  Stars like Justin Bieber, Channing Tatum, Amber Rose and The Game are frequent visitors to the LA hike.  And if you didn't know, not only is LA known for it's glitz and glamour, but we have quite the reputation for parking.  The park does not offer public parking so you will have to find a spot on the street.  FYI: make sure you read the 50 signs posted to make sure you don't come back to a nice little ticket on your windshield.  Regardless, it's a short walk up hill to access the park.  You will deal with some of that awesome 101 Fwy traffic that we are known for, but it's an easy spot to get to.
Runyon Canyon is a must on your list of To-Do's when you're in town.  Great for the family and in true LA fashion, dog friendly.  If you're brave enough, do a night hike!  The view is spectacular and you'll catch all the twinkling lights from the streets below.  Runyon is a little piece of LA culture that let's you in on what this city is all about.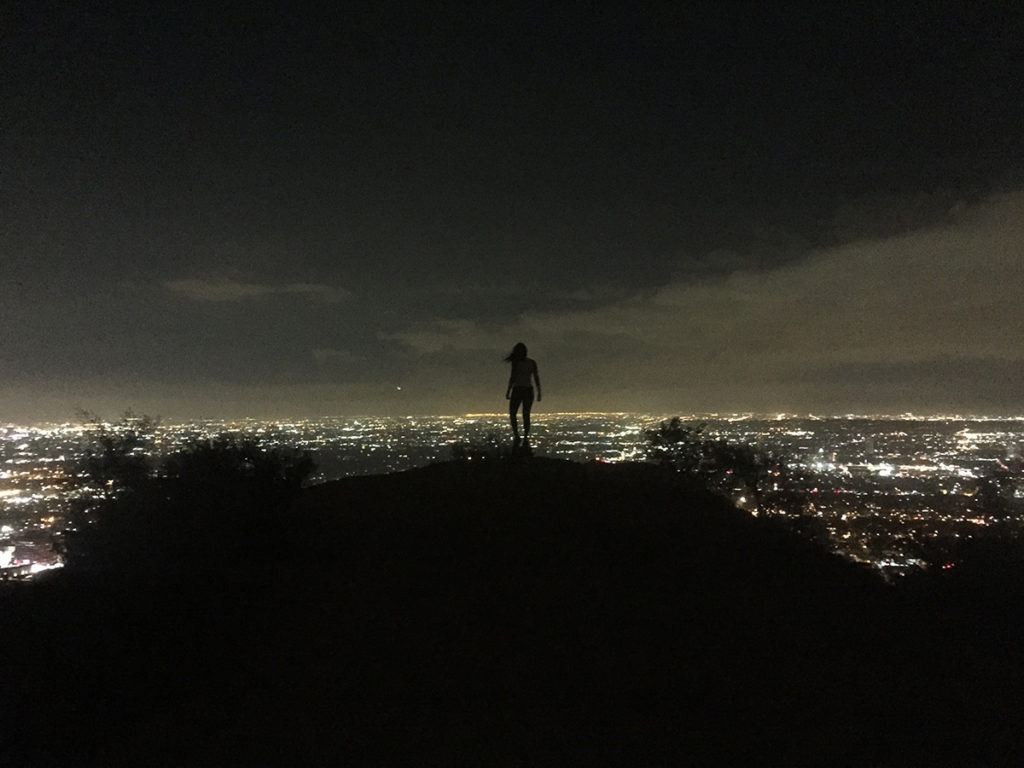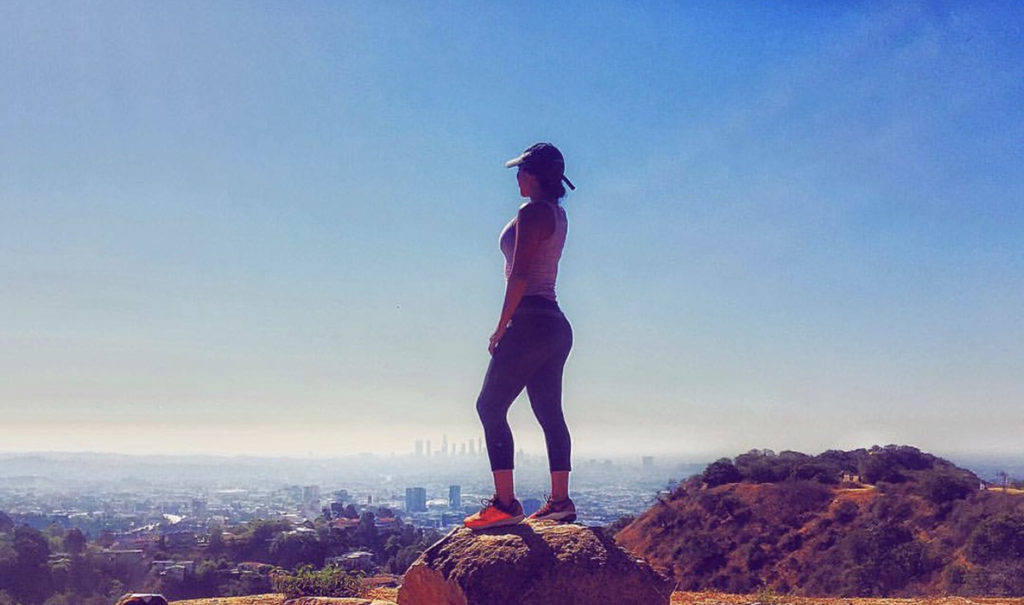 GETTING THERE
2000 N Fuller Ave, Los Angeles, CA 90046
The Active Travelers Best Kept Secret
It's called a vacation, because you put off all your real life priorities and throw caution to the wind. So if you are doing it right chances are you have eaten every carbohydrate in sight, licked the sugar off of every cupcake, and laid around with no intention of moving for hours…or even days. But as they say, it's all fun and games until you come back 10lbs heavier!  Now I am not saying, don't enjoy yourself for a few days, but if you are like me, the guilt will inevitably set in. I am no fitness model or even a super healthy vegan, I'm just a girl who likes to fit in her jeans when she gets back to reality…it makes the transition a little easier.
After trying to do it myself at the hotel gym, or taking the suggestion of completely unrealistic in room hotel work outs, I finally found the solution.

ENTER: THE SKYFIT APP. It is the active travelers best kept secret. Whether you are into running, strength training, yoga, cycling, and even meditation, this App has it all. Skyfit is a personal trainer, any time, any where.  So you get all the benefits of boutique fitness classes, of any level, on your phone. I also am not a fan of long work outs while you are on vacation. The idea is to get in, get it done, and be able to enjoy all your destination has to offer. Skyfit allows you to set the duration and intensity of your work out. Only got 25 minutes in the morning? No problem! There is a sprint work out waiting for you right in the palm of your hands. Need to destress before your business meeting? There is a 5 minute mediation ready to calm your nerves.
You can download it from the App Store, for a free trial – that's what I suggest on your first vacay so you can see if you like it (guarentee you will), then it is 10 bucks after that. I have used it on every business trip I have taken this year, but I will be honest, I use the App at home, regularly throughout the week.
So go ahead enjoy the margs, the chips and salsa, the bread, the pasta and the wine… but as we all know, vacations don't last forever… so don't let that extra slice of deep dish pizza at 2am in New York City last longer on your waist than it has to.