Do you have $80 million for a luxurious 1920's Art Deco inspired private jet? If the answer is no, keep scrolling, it doesn't hurt to window shop. The opulent aircraft manufactured by Embraer Executive Jets looks like something straight out of the pages of The Great Gatsby. Named after NYC's sophisticated city, The Manhattan draws inspiration from the Big Apple's iconic Art Deco designed skyscrapers, The Empire State Building and The Chrysler Building.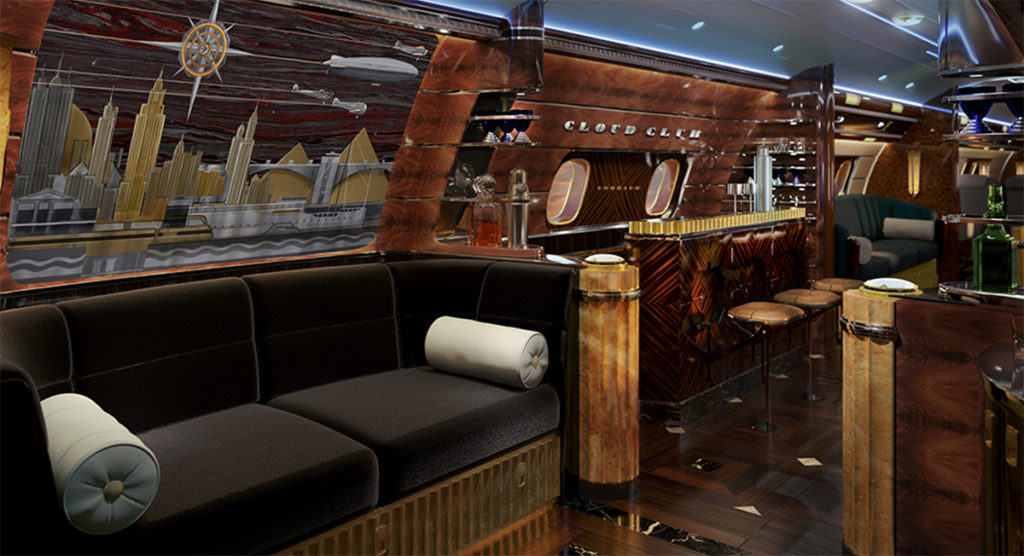 As you make your way through the planes five luxurious cabins, you'll notice mahogany wood panels, brass and gold trim, rich jewel hues, and beautiful artwork reminiscent of iconic art deco murals.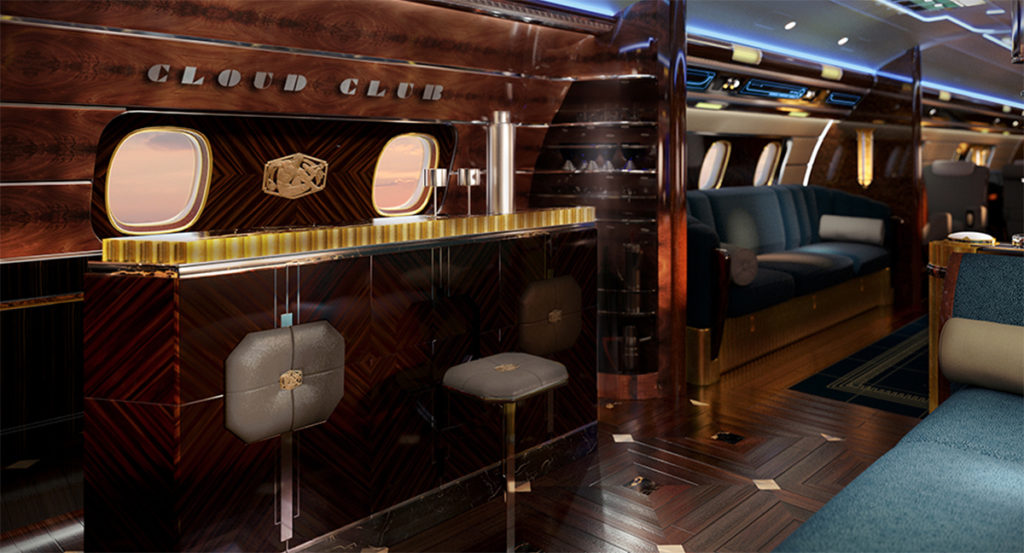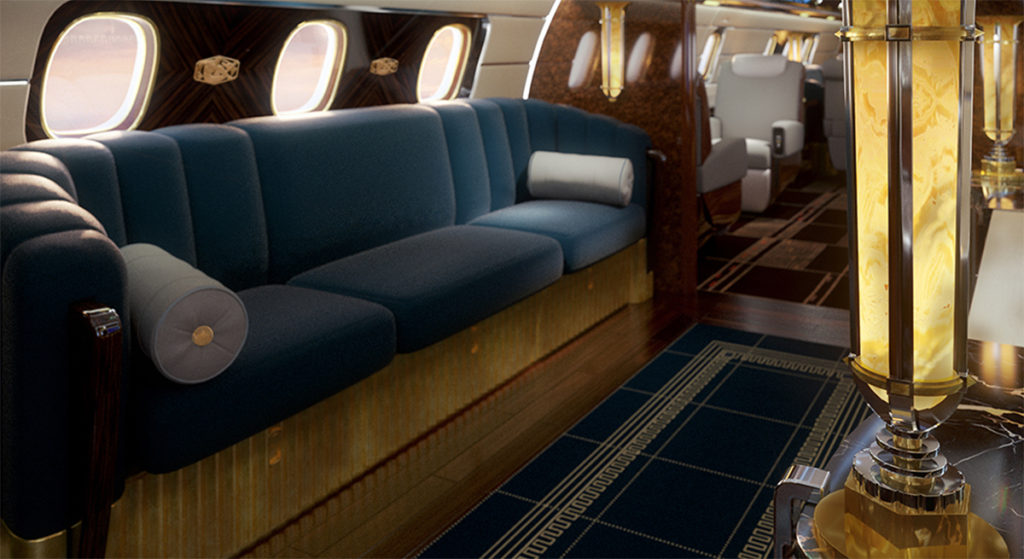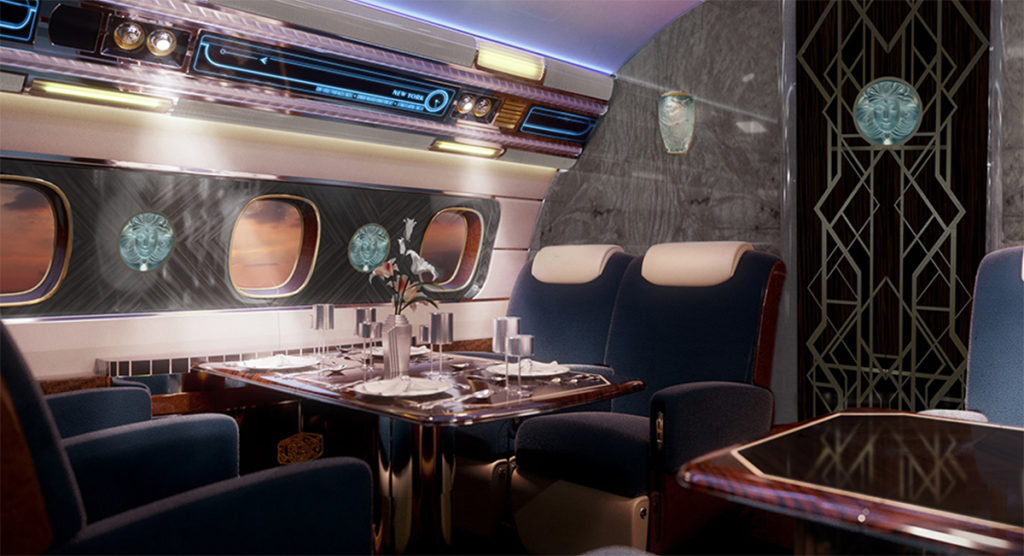 The one feature you can't overlook?  The panoramic city loft window inspired by Jean-Michel Frank designs. Whether you're flying high above Manhattan or gliding through the Caribbean, this plane offers you the richest views.